Repast meals on location but also at your home
Your repast meal on location
When you choose a repast meal on location, we suggest these 3 top locations
Of course you're free to choose your own location, and we will take care of the organization.
More information about "private farewells" can be found on the page "private farewell"
Your repast meal organised at your home
If you prefer to opt for a repast meal at your home, we will take care of the entire organization and execution. We also ensure that your home is left neat and tidy afterwards!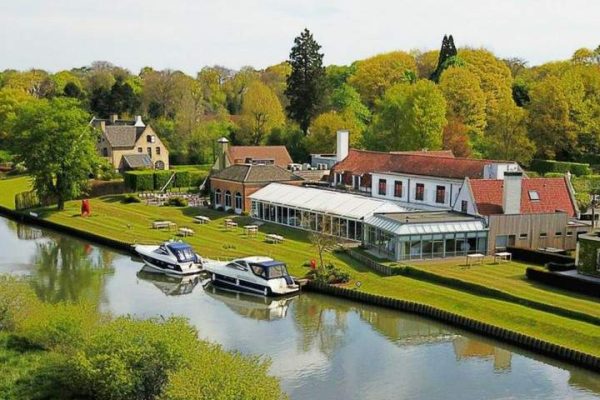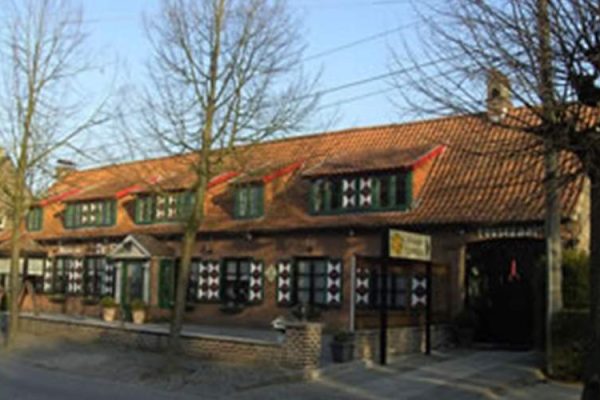 Caterer Dîner Privé is part of Stars of Flanders, a powerful family group with unique hospitality locations in Flanders, which also includes the Auberge Du Pêcheur, Hotel Serwir, hotel Gosset and brasserie Charl's.
Every dinner is customized
Diner Privé has been active since 1998 and houses its kitchen in Groot-Bijgaarden. Since hygiene is essential to us, we have a smiley face, and our kitchen is HACCP certified.
Jan Verhelle and Jan Le Noir are the driving forces behind Dîner Privé in collaboration with the brothers Serge and Dimitri Vermeersch.
Dîner Privé wishes to extend the quality that their sister companies such as the Auberge Du Pêcheur in Sint-Martens-Latem and the Charl's in Knokke offer, to their customers on location. To this end, the "Stars of Flanders" label was created, which stands for a powerful group with unique hospitality locations in Flanders. Quality, friendliness, and personal service are always central to every assignment.
Caterer Dîner Privé is continuously reinventing itself and therefore continues to be at the top of the caterers. The many collaborations with renowned chefs ensure that we are always innovative.
We are active in the private space, the business world and public events.
Our customers remain loyal to us, which speaks volumes.
Maxence Sys Catering takes care of the food, drinks and service at your party. From 12 people onwards, you can use our catering activities. We provide top quality food at a culinary level with excellent service. You can always count on a young, driven and enthusiastic team!
Diner at home
From 12 people onwards, you can contact us for home catering. We create different menus per season. The menu is prepared and adapted to your wishes. If you have specific preferences, we are happy to create a personalized menu together with you. Our chef provides a culinary experience for you and your guests. Our home base is in Sint-Martens-Latem. However, no city is too far away. So don't hesitate to contact us.
Event catering
In addition to home cooking, we also cater for all your events. Whether you are planning a reception, walking dinner, baby shower, or birthday party, for a party of 20 people or more, you've come to the right place. If you wish, we can also deliver the rental equipment, the bar, drinks, so that you can organize the event without any additional worries.
All-inclusive concept
Do you wish to leave the organisation of the entire party up to us? No problem! After all, you don't organize a party every day. From the tent to the rental equipment, we are happy to assist you with professional advice.
Diner bij u thuis
Vanaf 12 personen kan u bij terecht ons voor catering aan huis. Per seizoen stellen wij verschillende suggestie menu's samen. Samen wordt het menu opgesteld en aan uw wensen aangepast. Indien u specifieke voorkeuren heeft, stellen wij graag een gepersonaliseerd menu samen. Onze chef zorgt voor een culinaire ervaring voor u en uw gasten. Onze thuisbasis is te Sint-Martens-Latem. Echter is geen enkele stad voor ons te ver. Aarzel dus niet om contact met ons op te nemen.
Event catering
Naast home cooking staan wij ook in voor al uw events. Of u nu een receptie, walking dinner, babyborrel of verjaardagsfeest plant, voor een feest vanaf 20 personen bent u bij Maxence Sys Catering aan het juiste adres.  We verzorgen, indien gewenst, het huurmateriaal, de bar, dranken, zodat u het event zonder zorgen kan organiseren.
Totaal concept
Wenst u het volledige feest aan ons over te laten? Dat kan! U organiseert uiteraard niet elke dag een feest. Van tent tot huurmateriaal, we staan u graag bij met professioneel advies.
Are you dreaming of a picture perfect party? The ultimate moment of indulgence, perfectly tailored to you and your guests? A Boxy party offers a total culinary experience at the highest level!
We'll take care of everything and design an original party that you will be proud for a long time to come. At home, in a tent, on a unique location. Your personal preferences will be incorporate in to the concept with an eye for detail. For the Boxy brothers, eating is so much more than just ingredients and recipes. It is also pampering the guests with the high quality glass and crockery, the perfect table arrangement, a unique atmosphere …
From premium catering on location, waiters, rental equipment and construction, to a musical atmosphere and decoration. Everything is possible. We ensure that all parties work together to deliver the best experience. On the evening itself, we and our staff manage the organisation of the party. Top quality, culinary and organizational.